Below is a list of GSRC Subcommittees as of 10/23/21
Active UA GSRC Subcommittees
GSRC Website Subcommittee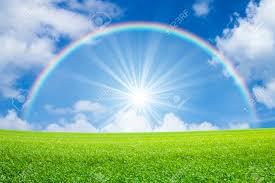 Meeting Date: Once the website is up and fully developed, the Subcommittee will meet once a month for 60-90 mins, with Minutes taken, a Report written and given to the GSRC monthly meeting.
Time: Intermittent throughout the month, often in afternoons, some weekends, as per the schedules of the Subcommittee members.
Meet Via: Phone and Co-Working on computers, sometimes on Zoom to share screens
For more details, click: Contact
GSRC Group Inventory Subcommittee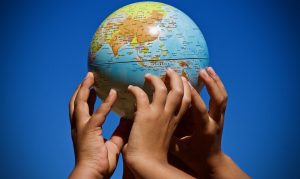 Meeting Date: 3rd Sunday Each Month
Time: 1:30 PM ET, 10:30 am PST
Here is the Zoom info:
https://zoom.us/j/93800901943?pwd=YzF6Q0g1N3B5ZTFxTm9OOXFCd210Zz09
Meeting ID: 938 0090 1943
Passcode: 652683
Or use Dial-in #: +1 669 900 9128 US (San Jose)
 Find your local number: https://zoom.us/u/ac0CiJ6dNF
---
Inactive UA GSRC Subcommittees
(Note: As of 10/23/21, these Subcommittees are not currently meeting.)
GSR WSC Fundraising Information Subcommittee (FISC)
Motion passed 8/25/19.
(Subcommittee Status: This subcommittee met regularly until the Fundraising Strategies Packet v9 was approved by the GSR Committee in May 2020. It is currently inactive.)
Create a Unity-Building Subcommittee
Motion Passed 7/21/19
(Subcommittee Status: Never populated due to lack of interest by GSRC members, so Chair George M resigned in August 2019.)
Meeting Support Subcommittee 
Motion Passed March 2018
The GSR Committee will create a Meeting Support Subcommittee of the GSR Committee. This subcommittee will provide assistance to meetings in order to facilitate carrying the message to the underearner who still suffers. Its meetings will be conducted using Robert's Rules of Order. Its duties will include, but not be limited to, the following:
Assisting with finding regular moderators for meetings that are pop-ups.

Assist groups with a struggling service structure in getting and creating a stronger group with committed service people.

Providing meetings with solutions in dealing with abusive callers/intruders.

Providing moderators/chairs with training materials.

For phone meetings (include offline help with moderator codes)

Providing an information sheet on how to set up a PayPal Account for a meeting so that it can pay for GSR and other expenses.

Encouraging meeting groups to elect GSRs.
(Subcommittee Status: This subcommittee was populated in March 2018 with 4 people volunteering to be members. It went into inactive status in 2019.)
It was instrumental in uncovering the need for formal actions to take to protect the phone bridge from disruptors and helped create the position of dashboard monitoring and most of the members became members of the PTC committee where the issue could more effectively be addressed.
Service Structure Development Subcommittee
Motion passed July 2018
This Subcommittee's duties:
– It will research other successful 12 Step Fellowships' service structures.
– It will use this research to develop new proposed democratic service structure guidelines for UA and revisions to the draft UA Concepts of Service and Bylaws.
The motions drafted by this Subcommittee will be brought to the full GSR Committee for discussion and vote.

This Subcommittee will have a liaison to the GSB Service Structure Committee.
(Subcommittee Status: This subcommittee was populated and active until the WSC 2018. It has been inactive since then.)