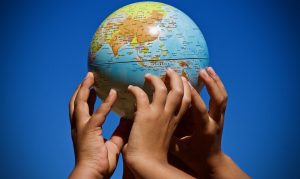 There is a page on the uawsc.org website which is titled "Timeline to WSC 2021" located in the footer of each page of the site. Jessica in upstate NY, who is the Chair of the 2021 World Service Convention (WSC) has emailed me (John) saying: "I think it would be pretty amazing if there was a really visible link on the GSRC website pointing to that page." So, below is what it says there for the month of Oct. 2021.
OCTOBER 2021
10/02/21 A UA member paid for and donated the uawsc.org domain name to WSCPC.
10/4/21 GSB sends email saying:
"UA groups, their members, and the GSB Committees should be aware that they are neither contributing to, nor participating in, an official UA event if they attend the proposed 2021 World Service Conference.
The UAGSB cannot legally participate in the proposed 2021 World Service Conference (WSC), nor engage with the World Service Conference Planning Committee (WSCPC), because they are now operating outside of UA's legal parameters. UAGSB Committee members who attend cannot speak on behalf of their committee's work at this unauthorized event because they serve at the guidance of the UAGSB……..
Opening and operating a separate bank account for the WSC has placed the 2021 WSC and the 2021 WSCPC outside of the legal structure of Underearners Anonymous, Inc. Therefore they are now outside enterprises."
— [UA GSO] From the UA General Service Board of Trustees UA GSB, INC Sunday, October 3, 2021
10/10/21 UA GSRC voted to add the WSCPC as a temporary subcommittee of the GSRC once again until voted on as a World Service Conference approved committee. This places the WSC 2021 as an official UA event.
10/11/21 GSRC sends response to GSB stating voted to make the WSCPC a subcommittee and will put on conference as a UA Conference approved committee.
10/24/21 UA GSB announces during board meeting and sends email with legal statement to GSRs – they have sought counsel with the New York Council of NonProfits.
"NYCON has advised the UAGSB that the GSRC must be considered an outside enterprise because it is operating outside the Non-Profit Laws of New York State and the UA Bylaws.
NYCON has further advised the UAGSB to cease any more interaction with these outside enterprises, lest we put in legal jeopardy UA's certificate of incorporation, and non-profit status."
---
As a follow-up to the above, please check out the following Responses to the Oct. 24th GSB Letter as well as the below video on how the fellowship should work.